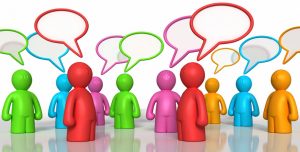 These communication activities aim at i) making accessible to a large public (local, national and international researchers, students as well as the general public) the work of the CRBM research groups in order to highlight its impact and relevance, ii) diffusing the CRBM scientific news to promote dialogue and to favour scientific collaborations.
Its missions are:
To collect all the publications and monitor the CRBM science news.
To valorise the researchers and groups' science projects and findings via the institutional communication, press releases and press kits, and activities targeted to the general public.
To upload the information given by administration, research groups, services and facilities on the websites of the three institutes (CRBM, IGMM, CPBS).
To take part in the activities of our communication networks in coordination with our affiliation organisms, the local and national media, the local Press Club and the different scientific networks.
To organize site visits, our open days and their advertisement/communication.
To ensure the advertisement of our seminars/meetings.