Research
Team
Publications
More...

Visualization of osteoclasts by microscopy. Left: Osteoclast in fluorescence microscopy with podosomes in blue and microtubules in red; center: osteoclast on bone in scanning electron microscopy; right: detail of an osteoclast in high resolution fluorescence microscopy with podosomes in blue and microtubules in green.
Osteoclasts: cells that maintain our bones but can also destroy them.
The bone is a very dynamic tissue, destroying itself and rebuilding itself permanently. This dynamism is ensured by a good coordination between the cells that destroy the old bone, osteoclasts, and those that rebuild it, the osteoblasts. In some diseases, the destruction of bone by osteoclasts takes over bone formation. The uncontrolled activity of osteoclasts leads to osteoporosis, which strongly affects the quality of life and independence of many people. We seek to understand how the osteoclast organizes its bone resorption apparatus, a kind of sucker that allows them to stick to the bone. To destroy bone, osteoclasts use particular cell structures: the podosomes. These act as snaps between the bone and the osteoclast, and they are organized into circles inside which the bone is degraded.
Cytoskeleton dynamics is at the basis of bone resorption regulation.
The bone resorption apparatus of osteoclast consists of podosomes, formed of actin and regulatory proteins; they are organized into a belt maintained by microtubules. We study the regulation of actin and tubulin cytoskeleton dynamics in osteoclasts, in order to understand the mechanisms that control their bone resorption activity.
By identifying the key regulators of the bone resorption apparatus, we hope to eventually pave the way for new osteoporosis treatments that are as or even more effective, but with fewer adverse effects, than the currently available drugs.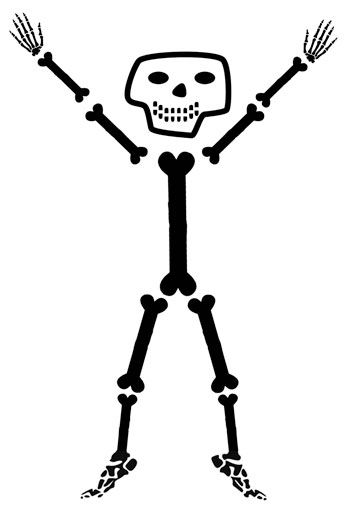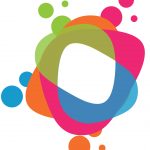 SBCF affiliated team                                    Team membre of the Invadosome consortium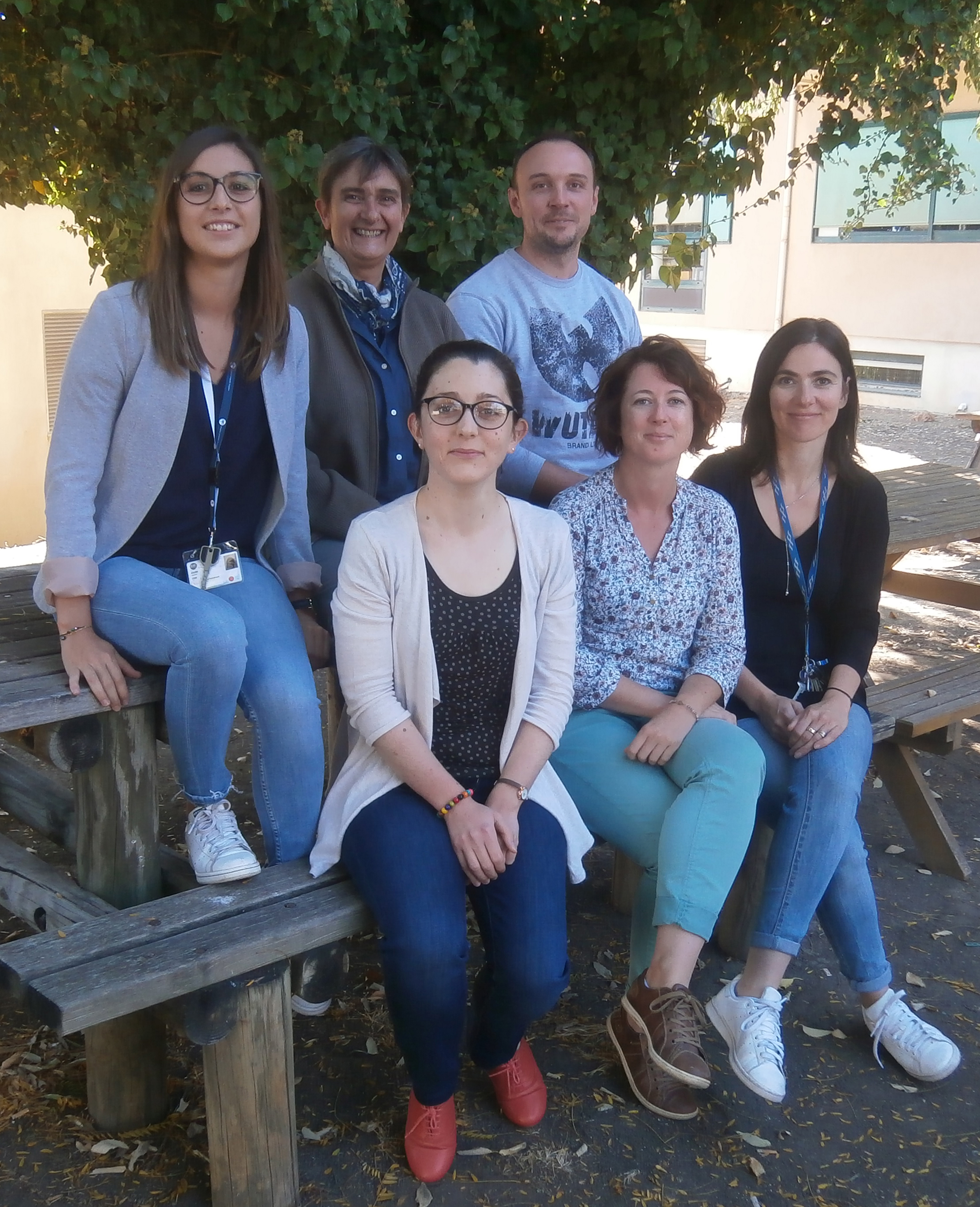 Contact our team
Replace the name and address below with that of the member to contact
firstname.name@crbm.cnrs.fr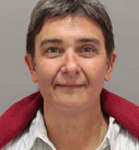 Anne Blangy
+33 (0)4 34 35 95 08
Members of the team
Anne BLANGY Group Leader
(Staff Scientist) +33 (0)4 34 35 95 08
Guillaume BOMPARD
(Staff Scientist) +33 (0)4 34 35 95 07
Justine MAURIN
(PhD Student) +33 (0)4 34 35 95 07
Anne MOREL
(Research Assistant) +33 (0)4 34 35 95 08
Virginie VIVES
(Staff Scientist) +33 (0)4 34 35 95 07
To study bone degradation by osteoclasts and its regulation by the signalling pathways controlling the cytoskeleton, we use different approaches:
– we study the osteoclasts and their bone resorption activity in culture. This allows us to analyse their adhesion structures by fluorescence microscopy and to follow their dynamics by video microscopy. Particularly, we study the different signalling pathways that affect the cytoskeleton of osteoclasts and how they impact on their ability to degrade bone.
– we also study the bone tissue dynamics in different mouse models. We use mice in which genes of interest have been invalidated or mouse models of bone diseases, such as postmenopausal osteoporosis, rheumatoid arthritis or bone metastases. We perform histo-morphometric and micro-tomographic analyses to understand how the osteoclast cytoskeleton dynamics influences the bony skeleton normal and pathological dynamics.
– we develop new inhibitors of bone resorption that target the molecular mechanisms we have identified.