Research
Team
Publications
More...
During tumour progression, cancer cells acquire specific properties, including the ability to invade the surrounding tissues and metastasize to distant organs. These properties reflect perturbations in the cell signalling pathways that control the proliferation, motility and survival of normal cells. Cell signalling mediated by protein tyrosine phosphorylation plays an essential role in the control of these cellular properties. We seek to define how deregulation of this kinase-dependent mechanism, which frequently occurs in human cancer, induces metastatic tumours.
We have characterized the central metastatic role of the non-receptor tyrosine kinase Src and of the collagen receptor tyrosine kinase DDR1 in colorectal cancer (CRC). From extensive phosphoproteomic analyses in CRC, we have identified critical metastatic substrates and discovered an essential post-translational mechanism that promotes Src oncogenic activity. This complex mechanism involves the tumour suppressive function of the adaptor SLAP that promotes Src substrate degradation upon aberrant protein phosphorylation.
We currently study the pro-tumoral role of novel Src substrates and SLAP targets identified in our proteomic studies. We also address the contribution of the tumour microenvironment in the promotion of Src-dependent metastatic tumour formation. Besides, we explore a novel mechanism to control Src substrate selection and signalling through its intrinsically disordered domain. Finally, we use this information to define novel therapeutic points of intervention in metastatic cancer.
Main publications

Lecointre et al. The Pragmin pseudo-kinase uses a dimerization mechanism to regulate protein tyrosine phosphorylation. (2018) Structure 26(4):545-554
Jeitany et al. Inhibition of DDR1-BCR signalling by nilotinib as a new therapeutic strategy for metastatic colorectal cancer (2018) EMBO Mol Med DOI: 10.15252/emmm.201707918
Imjeti et al. Syntenin mediates SRC function in exosomal cell to cell communication (2017) Proc Natl Acad Sci U S A. 2017 114:12495-12500
Arbesú et al. The unique domain forms a fuzzy intramolecular complexes in Src family of kinases. (2017) Structure 25, 630–640.
Chevalier et al. TOM1L1 drives membrane delivery of MT1-MMP to promote ERBB2-induced breast cancer cell invasion. (2016) Nature Commun 7:10765
Maffei et al. The SH3 Domain Acts as a Scaffold for the N-Terminal Intrinsically Disordered Regions of c-Src. (2015) Structure 23, 893-902
Naudin et al. SLAP displays tumor suppression function in colorectal cancer via destabilization of the SRC substrate EPHA2. (2014) Nature Commun 5 :3159
Fialin et al. The short form of RON is expressed in Acute Myeloid Leukemia and sensitizes leukemic cells to cMET inhibitors. (2013) Leukemia 27(2):325-35
Sirvent et al. Analysis of Src oncogenic signalling in colorectal cancer by Stable Isotope Labeling in mouse Xenografts. (2012) Mol Cell & Proteomics 11:1937-1950
Sirvent et al. Src family tyrosine kinases-driven colon cancer cell invasion is induced by Csk membrane delocalization. (2010) Oncogene 29; 1303-1315
Leroy et al. Quantitative phosphoproteomics reveals a cluster of tyrosine kinases that mediates Src invasive activity in advanced colon carcinoma cells. Cancer Res (2009) 69;2279-2296
Veracini et al. The Csk binding protein PAG regulates PDGF-induced Src mitogenic signalling via GM1. J Cell Biol (2008) 182; 603-614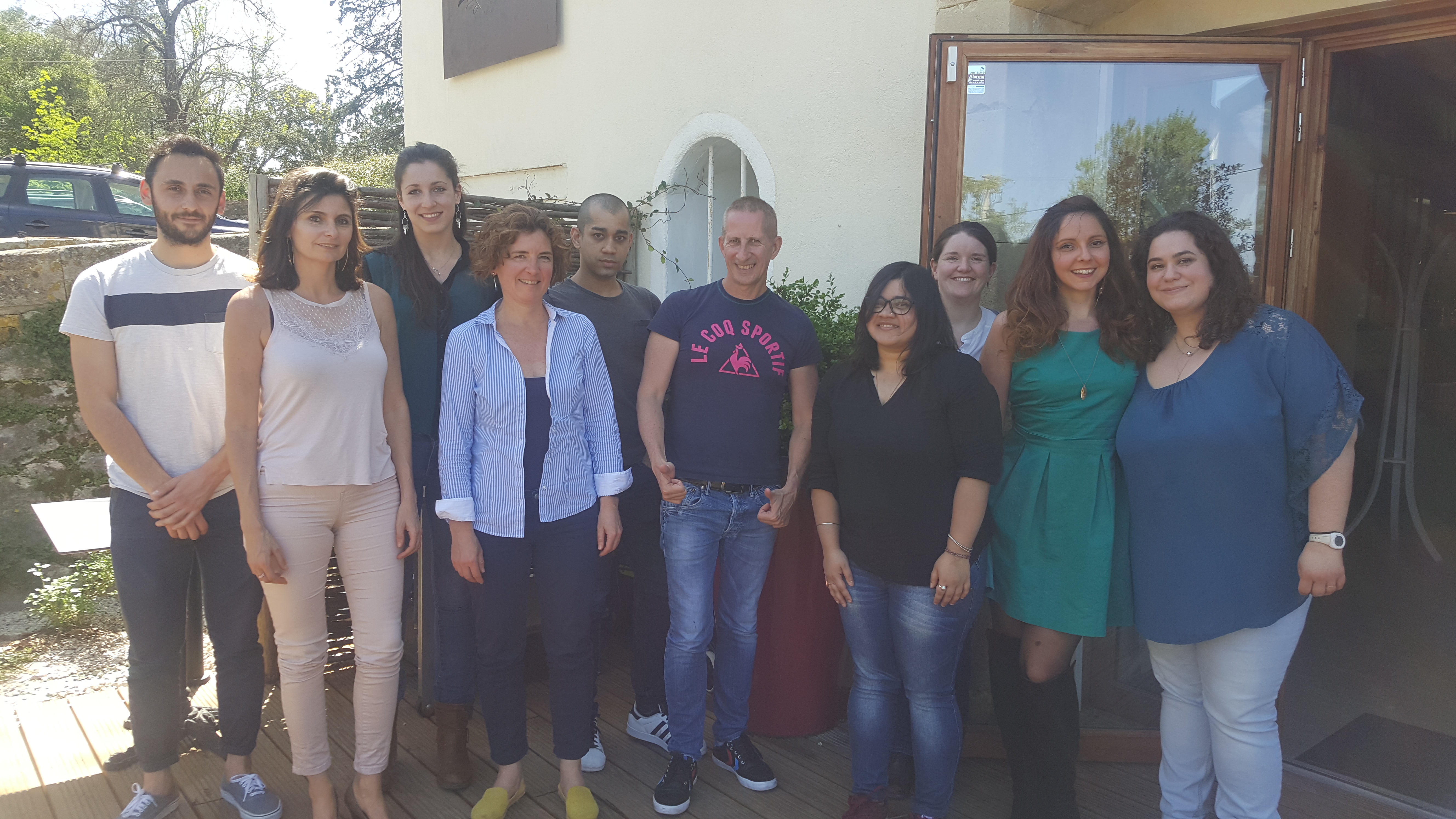 Contact our team
Replace the name and address below with that of the member to contact
firstname.name@crbm.cnrs.fr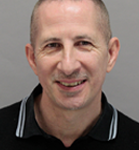 Serge Roche
Members of the team
Maud BARBERY
(Research Assistant) +33 (0)4 34 35 95 03
Audrey COQUARD-SIRVENT
(Staff Scientist) +33 (0)4 34 35 95 03
Kevin ESPIE
(Research Assistant) +33 (0)4 34 35 9
Elise FOURGOUS
(Research Assistant) +33 (0)4 34 35 95 03
Marie LAFITTE
(Post-Doc) +33 (0)4 34 35 95 70
Rudy MEVIZOU
(PhD Student) +33 (0)4 34 35 95 05
Dana NAIM
(PhD Student) +33 (0)4 34 35 9
Youcef OUNOUGHENE
(PhD Student) +33 (0)4 34 35 95 03
Serge ROCHE Group Leader
(Staff Scientist) +33 (0)4 34 35 95 03
Valerie SIMON
(Research Assistant) +33 (0)4 34 35 95 03
Selected publications
Chevalier et al. TOM1L1 drives membrane delivery of MT1-MMP to promote ERBB2-induced breast cancer cell invasion. (2016) Nature Commun 7:10765
Maffei et al. The SH3 Domain Acts as a Scaffold for the N-Terminal Intrinsically Disordered Regions of c-Src. (2015) Structure 23, 893-902
Naudin et al. SLAP displays tumor suppression function in colorectal cancer via destabilization of the SRC substrate EPHA2. (2014) Nature Commun 5 :3159
Fialin et al. The short form of RON is expressed in Acute Myeloid Leukemia and sensitizes leukemic cells to cMET inhibitors. (2013) Leukemia 27(2):325-35
Sirvent et al. Analysis of Src oncogenic signalling in colorectal cancer by Stable Isotope Labeling in mouse Xenografts. (2012) Mol Cell & Proteomics 11:1937-1950
Sirvent et al. Src family tyrosine kinases-driven colon cancer cell invasion is induced by Csk membrane delocalization. (2010) Oncogene 29; 1303-1315
Leroy et al. Quantitative phosphoproteomics reveals a cluster of tyrosine kinases that mediates Src invasive activity in advanced colon carcinoma cells. Cancer Res (2009) 69;2279-2296
Veracini et al. The Csk binding protein PAG regulates PDGF-induced Src mitogenic signalling via GM1. J Cell Biol (2008) 182; 603-614