Recherche
L'équipe
Publications
Plus...
Au cours de la progression tumorale, les cellules cancéreuses acquièrent des propriétés spécifiques, dont la capacité à envahir les tissus environnants pour métastaser vers des sites distants. L'acquisition de ces propriétés malignes reflète des perturbations dans les voies de signalisation cellulaires qui contrôlent la prolifération, la motilité et à la survie cellulaire. En particulier, la signalisation régulée par les tyrosine kinases joue un rôle essentiel dans le contrôle de ces propriétés cellulaires. Notre recherche vise à comprendre comment la dérégulation de ce mécanisme moléculaire conduit à la formation de tumeurs invasives.
Nous avons caractérisé un rôle métastatique majeur de la tyrosine kinase Src et du récepteur au collagène DDR1 dans le cancer colorectal. Nous avons également identifié des substrats critiques de cette signalisation cellulaire grâce à de nouvelles méthodes de phospho-protéomique. Enfin nous avons identifié un mécanisme post-traductionnel essentiel dans l'activation oncogénique de Src. Ce mécanisme complexe est contrôlé par la fonction suppresseur de tumeur de l'adaptateur SLAP, qui induit la dégradation des substrats de Src en réponse à une phosphorylation aberrante.
Nous poursuivons notre recherche en étudiant le rôle pro-tumoral des nouveaux substrats de Src et des cibles de SLAP découvertes dans nos analyses de protéomique. Nous abordons également la contribution du microenvironnement tumoral dans la promotion de tumeurs métastatiques Src-dépendantes. D'autre part, nous caractérisons un nouveau mécanisme de contrôle de la spécificité de phosphorylation des substrats de Src via son domaine déstructuré. Enfin, nous utilisons ces informations pour définir de nouvelles stratégies thérapeutiques d'intervention dans ce cancer métastatique.
Publications majeures
Lecointre et al. The Pragmin pseudo-kinase uses a dimerization mechanism to regulate protein tyrosine phosphorylation. (2018) Structure 26(4):545-554
Jeitany et al. Inhibition of DDR1-BCR signalling by nilotinib as a new therapeutic strategy for metastatic colorectal cancer (2018) EMBO Mol Med DOI: 10.15252/emmm.201707918
Imjeti et al. Syntenin mediates SRC function in exosomal cell to cell communication (2017) Proc Natl Acad Sci U S A. 2017 114:12495-12500
Arbesú et al. The unique domain forms a fuzzy intramolecular complexes in Src family of kinases. (2017) Structure 25, 630–640.
Chevalier et al. TOM1L1 drives membrane delivery of MT1-MMP to promote ERBB2-induced breast cancer cell invasion. (2016) Nature Commun 7:10765
Maffei et al. The SH3 Domain Acts as a Scaffold for the N-Terminal Intrinsically Disordered Regions of c-Src. (2015) Structure 23, 893-902
Naudin et al. SLAP displays tumor suppression function in colorectal cancer via destabilization of the SRC substrate EPHA2. (2014) Nature Commun 5 :3159
Fialin et al. The short form of RON is expressed in Acute Myeloid Leukemia and sensitizes leukemic cells to cMET inhibitors. (2013) Leukemia 27(2):325-35
Sirvent et al. Analysis of Src oncogenic signalling in colorectal cancer by Stable Isotope Labeling in mouse Xenografts. (2012) Mol Cell & Proteomics 11:1937-1950
Sirvent et al. Src family tyrosine kinases-driven colon cancer cell invasion is induced by Csk membrane delocalization. (2010) Oncogene 29; 1303-1315
Leroy et al. Quantitative phosphoproteomics reveals a cluster of tyrosine kinases that mediates Src invasive activity in advanced colon carcinoma cells. Cancer Res (2009) 69;2279-2296
Veracini et al. The Csk binding protein PAG regulates PDGF-induced Src mitogenic signalling via GM1. J Cell Biol (2008) 182; 603-614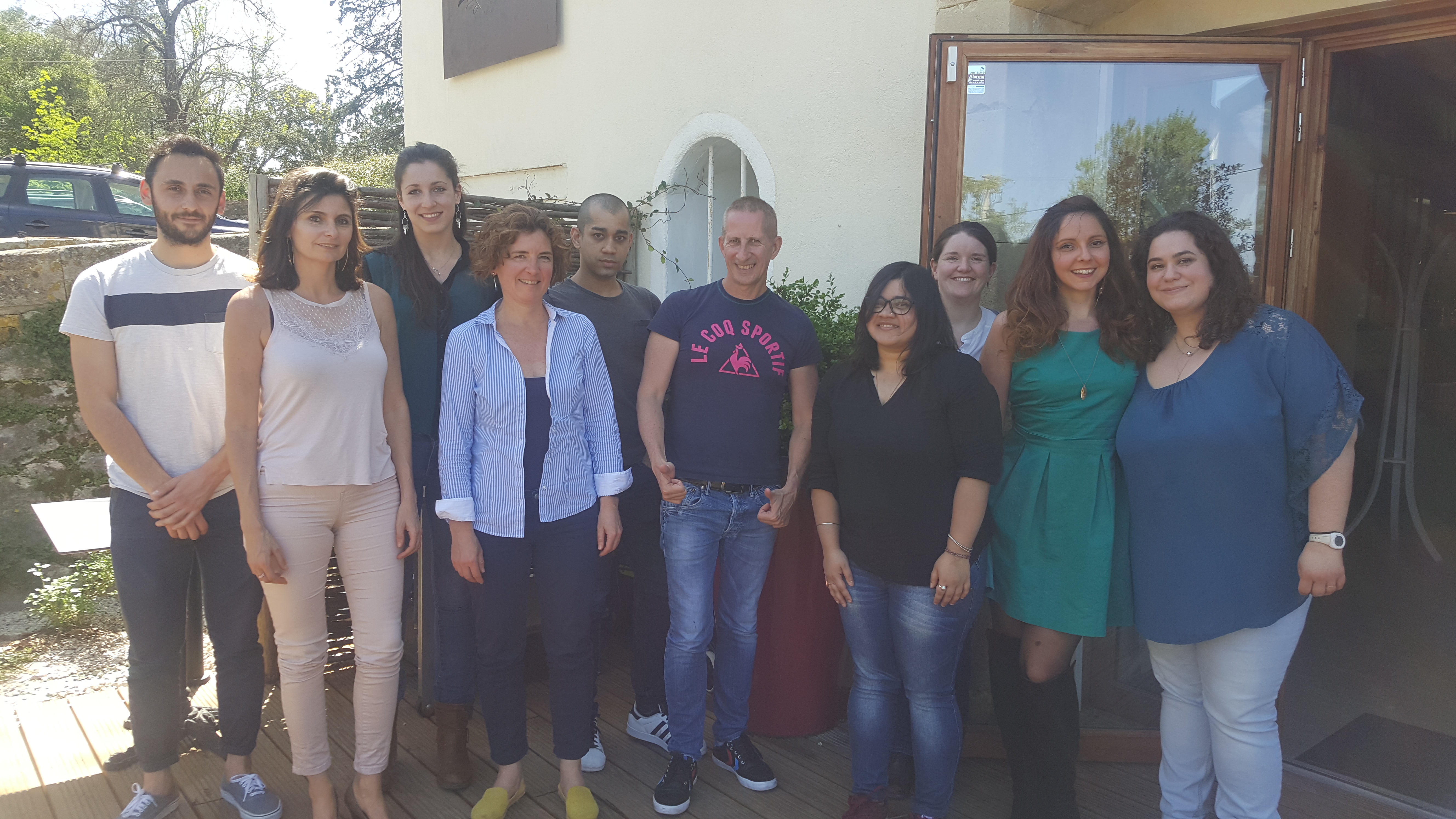 Contactez notre équipe
Remplacez le nom et l'adresse ci-dessous par celui du membre à contacter
prenom.nom@crbm.cnrs.fr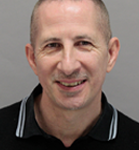 Serge Roche
Membres de l'équipe
Membres de l'équipe
Maud BARBERY
(AI-Recherche) +33 (0)4 34 35 9
Audrey COQUARD-SIRVENT
(Chercheur) +33 (0)4 34 35 95 03
Kevin ESPIE
(Stagiaire) +33 (0)4 34 35 9
Marie LAFITTE
(Post-Doc) +33 (0)4 34 35 95 70
Rudy MEVIZOU
(Doctorant) +33 (0)4 34 35 95 05
Dana NAIM
(Stagiaire) +33 (0)4 34 35 9
Youcef OUNOUGHENE
(Doctorant) +33 (0)4 34 35 95 03
Serge ROCHE Chef d'equipe
(Chercheur DR1) +33 (0)4 34 35 95 03
Valerie SIMON
(IE-Recherche) +33 (0)4 34 35 95 03
Publications majeures
Chevalier et al. TOM1L1 drives membrane delivery of MT1-MMP to promote ERBB2-induced breast cancer cell invasion. (2016) Nature Commun 7:10765
Maffei et al. The SH3 Domain Acts as a Scaffold for the N-Terminal Intrinsically Disordered Regions of c-Src. (2015) Structure 23, 893-902
Naudin et al. SLAP displays tumor suppression function in colorectal cancer via destabilization of the SRC substrate EPHA2. (2014) Nature Commun 5 :3159
Fialin et al. The short form of RON is expressed in Acute Myeloid Leukemia and sensitizes leukemic cells to cMET inhibitors. (2013) Leukemia 27(2):325-35
Sirvent et al. Analysis of Src oncogenic signalling in colorectal cancer by Stable Isotope Labeling in mouse Xenografts. (2012) Mol Cell & Proteomics 11:1937-1950
Sirvent et al. Src family tyrosine kinases-driven colon cancer cell invasion is induced by Csk membrane delocalization. (2010) Oncogene 29; 1303-1315
Leroy et al. Quantitative phosphoproteomics reveals a cluster of tyrosine kinases that mediates Src invasive activity in advanced colon carcinoma cells. Cancer Res (2009) 69;2279-2296
Veracini et al. The Csk binding protein PAG regulates PDGF-induced Src mitogenic signalling via GM1. J Cell Biol (2008) 182; 603-614