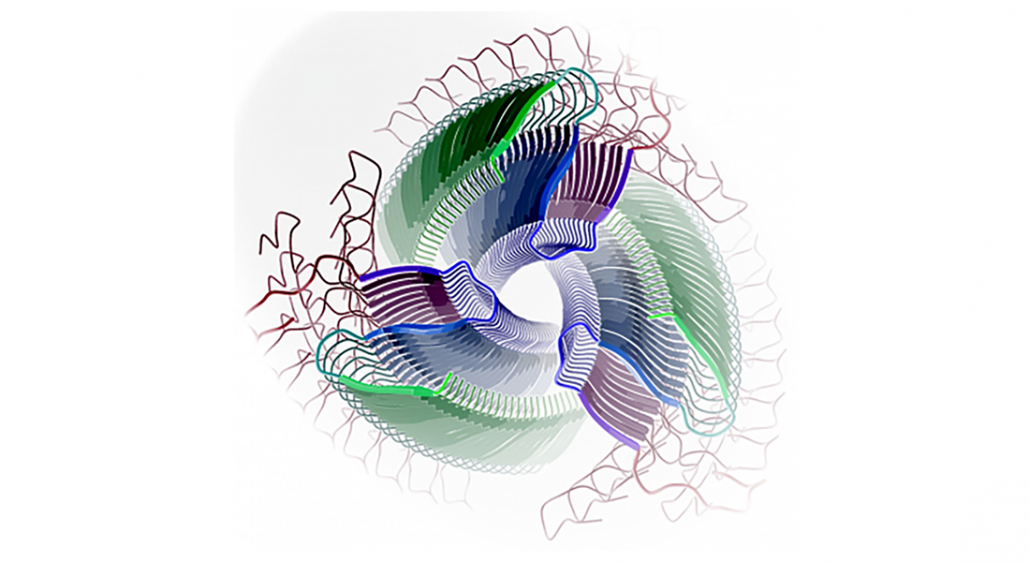 We use bioinformatics and theoretical structural biology methods to understand the principles of protein structure and biomolecular interactions. Today, bioinformatics plays an increasingly important role in biological research. The mass of genome sequencing data significantly exceeds the development of our data analysis capacity. The dramatic growth of genomic data presents new challenges for scientists. Indeed, making sense of millions of protein sequences requires systematic approaches and information about their 3D structure as well as their evolutionary and functional relationships. In line with this tendency, we focus on developing bioinformatics tools for the large-scale, structural and functional annotation of proteomes.
We are particularly interested in: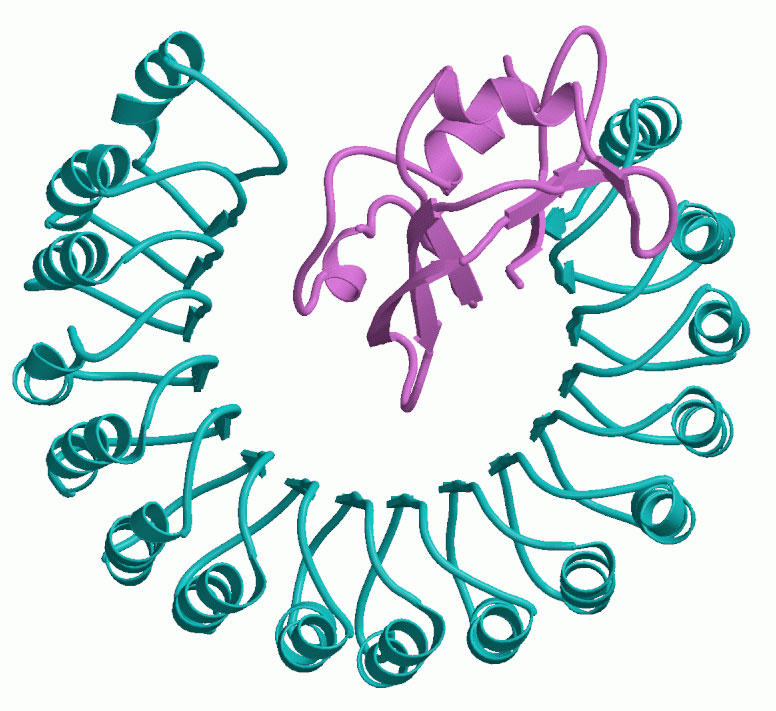 Proteins with tandem repeats
We pioneered the bioinformatics analysis, classification, structural prediction and modelling of proteins with repeats that fold into a solenoid-like arrangement. Further development of reliable methods for the identification of repetitive protein motifs and the ab initio prediction of their 3D structures promises to be a fertile research field in structural bioinformatics. Over the last years, many evidences have been accumulated about the high incidence of tandem repeats in the amino acid sequences of virulence factors of pathogens and of some amyloidogenic proteins and prions. Thus, the discovery and structure-function predictions of these domains could lead to the identification of targets for new drugs and vaccines against emerging infectious diseases and to the development of amyloidogenesis inhibitors.
Amyloides and Prions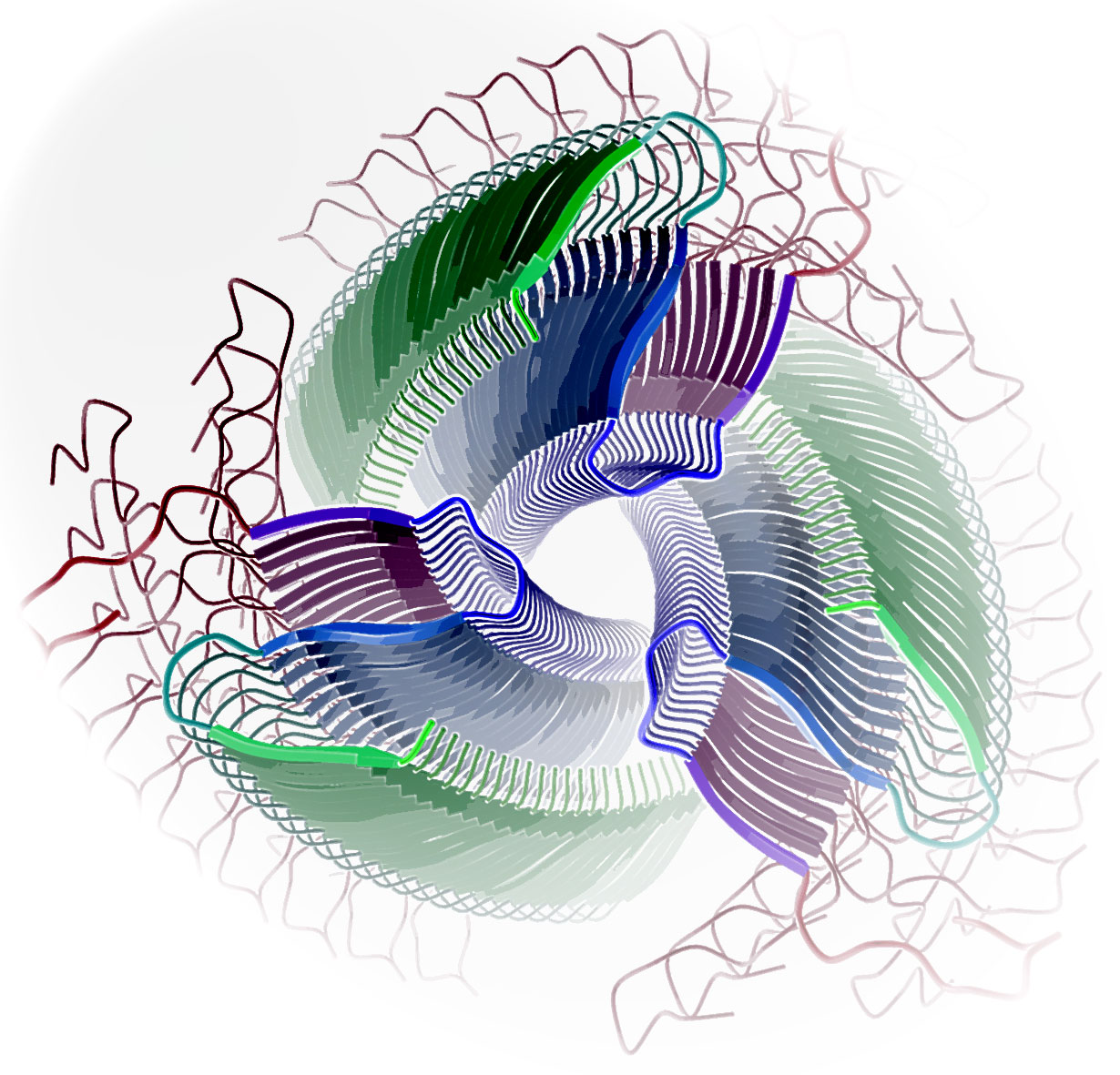 Several lines of evidence suggest that amyloid fibrils play a causative role in several neurodegenerative diseases, including Alzheimer's, Parkinson's and Huntington's disease. The determination of the fibril structure goes through the prediction of structural models based on the accumulated experimental evidences, until a unique model can explain the whole set of data. We are contributing to this progress by developing structural models for the amyloid and prion fibrils. Our ultimate goals are the structure-based prediction of the amyloidogenic properties of amino acid sequences and the rational design of fibrillogenesis inhibitors.
To access our bioinformatics tools go to : http://bioinfo.montp.cnrs.fr/
Funding
National Institute of Health (Andrei KAjava)
Commission Européenne (Andrei KAjava & Bernardo Pau)
Publications
2023
2022
2021
2020
2019
2018
2017
2016
2015
2014
2013
2012
2011
2010
2009
2008
Structural bioinformatics and molecular modelling

Andrey KAJAVA
Group Leader (Research Director DR1)
Gudrun ALDRIAN
(IR-Recherche) +33 (0)4 34 35 95 39
Marie-Therese CHATEAU
(Maître de conférences) +33 (0)4 34 35 95 39
Valentin GONAY
(Doctorant) +33 (0)4 34 35 95 39
Hector Hernan HENAO URIBE
(Chercheur) +33 (0)4 34 35 95 36
Andrey KAJAVA Chef d'équipe
(Chercheur DR1) +33 (0)4 34 35 95 38
Stefany NECIOSUP
(Doctorant) +33 (0)4 34 35 95 39
Andrew OLEINIKOV
(Chercheur) +33 (0)4 34 35 95 54
Zarifa OSMANLI
(Doctorant) +33 (0)4 34 35 9
Contact us
Replace the name and address above with that of the member to contact
firstname.name@crbm.cnrs.fr